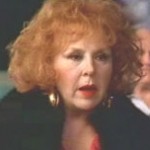 Frances Smith (Doris Roberts)
Art Smith's counterpart is almost as nasty if she weren't half drunk most of the time. Drinking her way through the holidays one martini at a time, her cocktails take a backseat only to her reluctance of spending the holidays with her in-laws.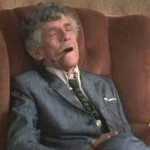 Uncle Lewis (William Hickey)
Past his prime, Uncle Lewis has a fondness of bad wigs, bad cigars, and setting Christmas trees on fire. Top it off with an evening nap and he has a well-rounded day.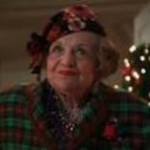 Aunt Bethany (Mae Questel)
Aunt Bethany is the definition of eccentric. She wraps up housecats as presents, gives a new meaning to the prayer before dinner, and hasn't heard a sentence properly since Grace died 30 years ago.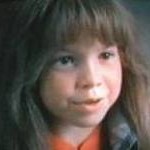 Ruby Sue (Ellen Hamilton Latzen)
The previously cross-eyed daughter of Cousin Eddie and Catherine provides some insight to Clark on their families financial trouble.  As a result, Clark feels compelled to give Eddie's kids a good Christmas.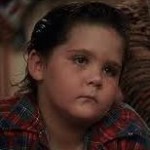 Rocky (Cody Burger)
Rocky is a bit of a mystery, he is a man of few words (or none). We do know that Rocky has an unidentified lip fungus. He also seems to get excited upon seeing sewer gas explosions in the sky.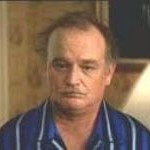 Frank Shirley (Brian Doyle-Murray)
The modern-day Ebenezer Scrooge, Frank Shirley nearly penny-pinches the Griswolds out of a new swimming pool. After all, Clark Griswold is a nameless worker bee in the world of big business. Enter Cousin Eddie and a spontaneous kidnapping.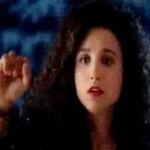 Margo Chester (Julia Louis-Dreyfus)
With Clark Griswold living next door, Margo can't avoid Christmas no matter how much she hates it. More often than not, Christmas is literally smacking her in the face causing some type of physical harm.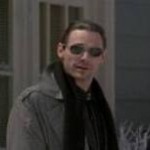 Todd Chester (Nicholas Guest)
Margo's husband may be open to the Christmas spirit slightly more than his wife but his smugness doesn't bode well for being next door neighbors with the Christmas King. Consider your new stereo ruined, compliments of one Clark Griswold.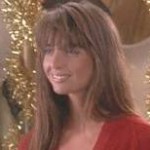 Mary (Nicolette Scorsese)
If only Clark wasn't married, he could have his pick of women. High on his list would no doubt be Mary, the attractive lingerie counter girl. Mary's outfit was definitely not showing any lines.