The ringleader of the Griswold clan, Clark "Sparky" Griswold has grand visions of a good old-fashioned family Christmas. In typical fashion, however, things do not go to plan. Clark tries to keep everything together as best as he can while he sees his perfect family holiday slowly slipping away.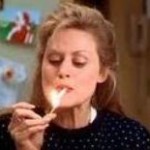 Ellen Griswold (Beverly D'Angelo)
As Clark's wife, Ellen has reservations about his plan of inviting the entire family over for Christmas. Her doubts are realized as she balances the delicate relationships between in-laws, parents, kids, and cousins all the while trying to keep her husband from going off the deep end.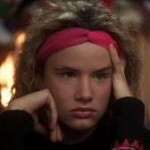 Audrey Griswold (Juliette Lewis)
Clark and Ellen's daughter is in a teenage girl's worst nightmare: a lack of personal space, being forced to share a bed with her brother, and lots and lots of family time. With the typically adolescent attitude, Audrey copes with her holiday hell as she waits for it all to end.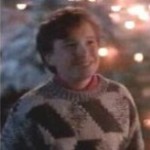 Rusty Griswold (Johnny Galecki)
Clark's son and involuntary sidekick, Rusty gets roped into all the Christmas activities his father has planned. Whether it be unknotting the world's largest ball of Christmas lights or helping catch a loose squirrel in the house, Rusty is always close at hand.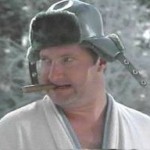 Cousin Eddie (Randy Quaid)
The Griswold Christmas holiday takes an unwelcome turn when Cousin Eddie unexpectedly shows up in the family RV with wife, kids, and dog in tow. Socially awkward, unpolished, and overbearing, Cousin Eddie wears out his welcome quickly.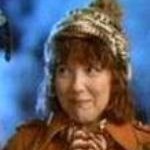 Cousin Catherine (Miriam Flynn)
Ellen's sister and Eddie's wife; Catherine is along for Cousin Eddie's ride. She is the more reserved of the two, at times almost apologizing for Cousin Eddie's antics.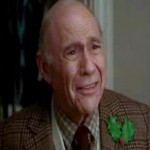 Clark Wilhelm Griswold, Sr. (John Randolph)
The traditional reader of The Night Before Christmas in the Griswold household. As Clark Jr.'s father, Clark Sr. gives him an inspired pep talk when the going gets rough. Family stress can all be solved with a little help from Jack Daniels.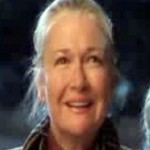 Nora Griswold (Diane Ladd)
Nora is Clark's mom and family empathizer. Along with being the perfect mother to Clark she is also a professional at playing dead when confronted with an unruly squirrel.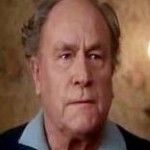 Art Smith (E.G. Marshall)
Art is the essential old crank. Even when something goes right, it's wrong. Cynical and grumpy, Art's glass is always half empty.